Lynx Camera Systems, Hy-tek Contractor Licensed Sports Software,
Meet Management for Track & Field, Cross Country, and Road Races
Massachusetts, Rhode Island, and Connecticut

David Wilbur has been a certified track & field official since 1977 in multiple officials associations.
www.wilburracesystems.com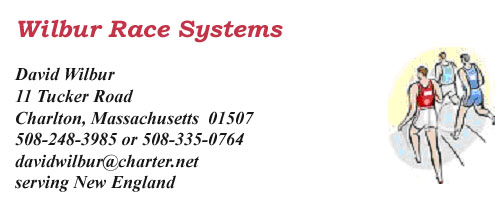 I apologize that the links to older meets which were on Coolrunning.com no longer work as their site has discontinued. If you have a need for results for an older meet, email me as I believe I still have all hy-tek files.